Who are BVA BDRC?
BVA BDRC is an award winning international consumer and business insight consultancy, conducting research in over 90 countries. The agency, part of Paris-based BVA Group, offers the complete range of research consulting and business transformation.
The Issue
BVA BDRC runs a large, syndicated, customer satisfaction project that supports around 70 different clients in partnership with the Association of Leading Visitor Attractions (ALVA), a prominent industry body. The survey results are often built into KPIs and/or used in annual reporting so need to be available when needed, easy to interpret, and easy to integrate into client reports. Consequently, results are shared through online dashboards, as these provide data in a visually accessible way at the click of a button, with the option to download results for integration into client reports. Katie Vosper, Director at BVA BDRC, noted that "The challenge that BVA BDRC experienced in finding a partner to provide the dashboards is that very few agencies provided editable downloads." Most either lacked a download function, or downloaded images that couldn't be edited.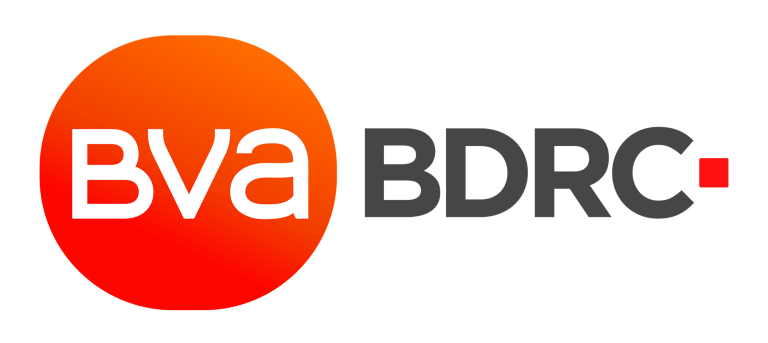 BVA BDRC established a relationship with a partner company for the ALVA research project which offered downloadable editable charts. However, the size of the dataset was problematic for their research tool and the download had to be broken into sections, each section had to be run and downloaded into separate documents to avoid crashing the system. This was highly time-consuming, and required manual combination of outputs. This was a source of frustration for many amongst their clientele. BVA BDRC sought to find a better partner for the ALVA project and dedicated a lot of time to researching different options. Their conclusion…. E-Cloud.
The Solution – E-Cloud
E-Cloud integrates with Online dashboard platforms including PowerBI and Tableau, survey tools, CRM systems and more, that can use our API to send small packets of data across to the E-Cloud server. E-Cloud then populates the corresponding PowerPoint or Google Slides "template" deck with whatever filtered data the user chose within seconds. The user is then sent their final chart deck via an email attachment or a link to download.
E-Cloud was the perfect solution. Vosper recalls how "E-Cloud has allowed BVA BDRC the ability to download all their dashboard pages (over 60!) in one go, at the click of a button. In less than 10 minutes the output is then emailed to the user so that they can edit and present the report. Being able to download pre-configured charts reduces labour time/costs in report production and allows BVA BDRC to focus on interpretation and delivering more and deeper insights to clients. It also reduces the potential for human error in reporting. The direct and instant access to data helps clients to get closer to their research, helping to increase its value and to raise the profile of research within the business. They were also impressed by the ability to vary the outputs from what is presented on the dashboard, ensuring that the charts fit neatly on the page in a 'report ready' format." BVA BDRC tell us that the feedback from their clients has been very positive, with users loving the ease of being able to add relevant charts to their own reports, with the ability to edit these to their own brand colours if needed.
BVA BDRC have now also implemented E-Cloud with one of their long-standing bespoke client tracking projects which has been running since 2018. The online dashboards and outputs are used by BVA BDRC for their quick turn-around monthly reports, as well as by the client to address ad hoc data needs. They use the E-Cloud editable exports every month to produce reports and add commentary before sending to their client, their client uses it to answer specific internal queries that come up on an ad hoc basis.
E-Tabs' services have helped BVA BDRC's provide outstanding solutions to their clients:
"HAVING PREVIOUSLY WORKED WITH ANOTHER PROVIDER ON ONE OF THESE PROJECTS, I HAVE FOUND THE E-TABS OUTPUTS MUCH MORE RELIABLE. THE E-TABS TEAM HAS BEEN RESPONSIVE AND SUPPORTIVE AND HAS WORKED IN PARTNERSHIP WITH US TO DEVELOP SOLUTIONS TO ANY CHALLENGES ALONG THE WAY."

Katie Vosper,
DIRECTOR, BVA BDRC
Check out how E-Cloud works below:
If you would like more information on E-Cloud, please fill in the form below and a member of the team will be in touch.