Who are MWM2?
MWM2 started out 20 years ago as a software company, developing survey software. They quickly expanded their services, also providing research consultancy, qualitative research, UX and Employee Satisfaction. MWM2 has its own in-house data processing department, "the Datalab", primarily focused on accommodating to the needs of consultants and customers in managing, analysing, and handling data.
The Issue
A client approached MWM2 in need of both Employee and Customer Satisfaction reports that were inherently data heavy. The results tended to be reported at varying levels with a client's organisation spanning multiple departments and teams. Often, the reporting was required at the location level, providing each store with their own uniquely personalised report.
Kees van Doorn, Data Specialist at MWM2, explains how these reports are extremely time consuming and explained how "MWM2 have approximated the next 6 projects would take up to 3,000 hours to report by hand!"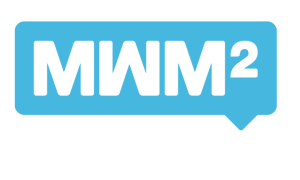 MWM2 went on the hunt for a solution that would rapidly speed up this process, save their teams time, ultimately boost efficiency and bring huge cost-savings. They played around with Excel macros and other scripts but these solutions were not tackling their data needs nor the intricacies of their chart-heavy reports. They looked to the marketplace for software automation solutions and came across E-Tabs Enterprise.
The Solution – E-Tabs Enterprise
E-Tabs Enterprise is a unique report automation software built with market research needs at its core, delivering repetitive reports in a fraction of the time. Enterprise operates by automatically extracting data from existing data analysis and tabulation systems and seamlessly transferring it into pre-defined PowerPoint or Google Slides templates and charts.
E-Tabs Enterprise has the ability to perform statistical significance testing, sort and re-rank, calculate nets, averages and trends and more. The software can conditionally format the output with colour-coding, reformat text, highlight key values and even automate the positioning of brand logos and indicators.


Enterprise has helped MWM2's reach greater heights:
"WE'VE BEEN USING ENTERPRISE FOR A COUPLE YEARS NOW AND IT HAS ENABLED US TO DO PROJECTS THAT WOULD HAVE OTHERWISE BEEN IMPOSSIBLE."

Kees van Doorn,
DATA SPECIALIST, MWM2
MWM2 have been E-Tabs Enterprise software users for a couple of years and the results have been wide-reaching and hugely impactful. The power and flexibility of E-Tabs Enterprise has enabled MWM2 to expand their project portfolio; made achievable with the sheer scale of reporting throughput and cost savings. Before the implementation of E-Tabs Enterprise, this goal would have seemed impossible.
Now, their teams are able to better manage the project data flow and save vast amounts of time. This is clearly seen from their work throughout April and May 2023. MWM2 had 6 projects in their production queue, producing around 1,500 reports in total. Kees van Doorn said "this would otherwise have been impossible for us without the use of Enterprise."
MWM2 has estimated 90% time savings – a total of 2,700 report production hours will be saved over the course of the next 6 projects in their pipeline. Projects that typically spanned 500 hours now take a mere 50 hours until completion!
Check out how Enterprise works!
If you would like more information on Enterprise, please fill in the form below and a member of the team will be in touch.