Who are The Olinger Group?
For the past 27 years, The Olinger Group has been a national leader in marketing research for the world's top companies and brands. With profound expertise in both quantitative and qualitative research studies, The Olinger Group specializes in custom, primary research designed specifically for each client's unique set of needs.
The Challenge
The Olinger Group are always seeking ways to do better and improve how they can be more efficient with their charting. Being more efficient and streamlined is something all businesses should adopt and this pro-active approached meant the OG were actively trying to seek a product that could improve efficiency, they had initially trialed a different product, however it didn't solve the issues they were currently facing. Jude Olinger was always trying to persuade his team to try new technology and the biggest issue was to overcome internal resistance to change. Finally, the team was persuaded to give our PowerPoint charting tool, Graphique a go!
"IT FREES UP OUR RESOURCES AND MAKE BETTER USE OF OUR TIME"

Jude Olinger,
CEO of Company
The Solution – Graphique
Graphique! Think of Graphique as your own personal reporting assistant, which is embedded directly within PowerPoint, understanding your unique charting needs. From the beginning, The Olinger Groups main aim was to improve on their current charting processes, making the process smoother and more efficient. The team decided to give Graphique a shot and were quickly impressed with how they were able to eliminate the time-consuming manual data entry.
The Olinger Group were impressed with the fact it's a plugin that sits directly within PowerPoint, meaning no issues installing any chunky software and set up was seamless. Elie was assigned to the Olinger Group as their consultant and conducted one to one training to ensure OG know how to get the most out of Graphique. With more streamlined and quicker charting, greater accuracy, and less time spent checking numbers; the benefits to the Olinger Group are clear.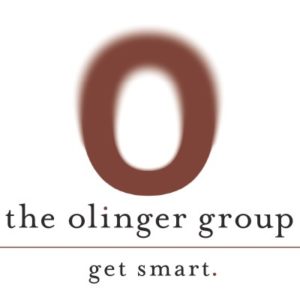 CHECK OUT OUR WEBINAR WITH THE OLINGER GROUP:
CHECK OUT GRAPHIQUE IN ACTION:
If you are interested in learning more about Graphique, contact us below: