Who is Moore Information?
Moore Information is a public opinion research and strategic advice firm, founded in 1981. They have earned a national reputation for excellence in quantitative and qualitative research in politics, public affairs, relations & policy, and government relations. Their research has been instrumental in helping clients win elections, affect public policy, shape corporate images, sell products and advance their objectives. This case study sees Project Manager, Ashley Rollofson talking about Moore Information's experience using E-Tabs Graphique instant charting tool.
The Reporting Challenges
Moore Information were faced with the challenge of condensing very large data sets into more easily digestible PowerPoint presentations for their clients. They needed a more streamlined and less time consuming way to produce and deliver these projects in a timely and accurate fashion. Ashley explains, "Initially, each project required many hours of data entry pulled from hundreds of pages of cross-tabs to produce our presentations. Once the data had been entered by hand, another team member would have to proof all the numbers. It was a tedious and time consuming task that we were looking to simplify and speed up."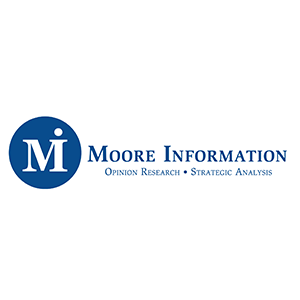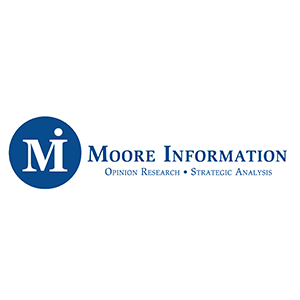 The Solution – Graphique
By implementing E-Tabs Graphique, Ashley and the team were able to eliminate the time consuming manual data entry. Graphique provides access to research data directly inside PowerPoint; this allows for easy filtering, selecting, dragging and dropping of data to create or update charts. Also with a library of chart and table styles at the fingertips, it is simple to select the appropriate chart based on the question, project or client requirements.
Ashley talks about the impact Graphique has on their client reporting, "We have become more efficient with Graphique and it has sped up our chart drafting process. It has also improved our accuracy and we are now finding fewer mistakes since we are no longer entering data by hand. A task that once took days now takes hours." Ashley continues to tell us how Graphique will benefit their clients, "Clients are often looking for a quick turnaround time for deliverables and Graphique has helped get data into their hands sooner."
More time to better investigate the data to find key insights, and delivering that insight to the client/stakeholder sooner are both crucial benefits in today's demanding research world.
"Due to Graphique's ease of use, efficiency and accuracy, and the support team behind the software, we plan to continue working with E-Tabs well into the future."

Ashley Rollofson,
Project Manager
CHECK OUT GRAPHIQUE IN ACTION:
---
If you would like to speak to someone about Graphique, please fill in the form below and someone will be in touch.