Tag:

Charting & Reporting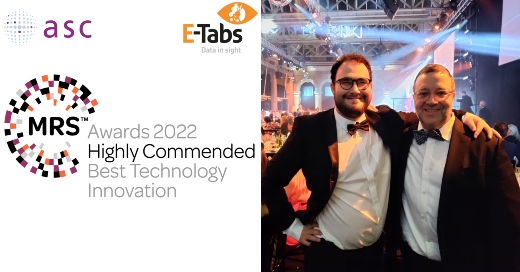 E-Tabs Enterprise Cloud Wins 'Highly Commendable' at MRS Awards!

We are delighted to announce that E-Tabs' Enterprise Cloud has been awarded with 'Highly Commended' at the MRS Awards for 'Best Innovation Technology' category. The MRS Awards returned to an in-person ceremony after a 3 year hiatus due to the Pandemic and it came back a-swinging.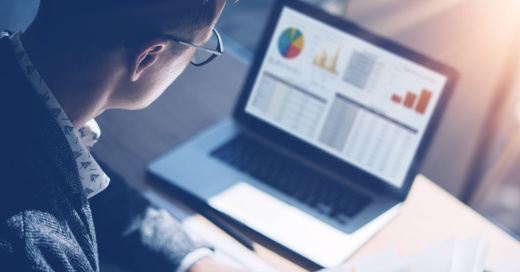 Benefits of Implementing Report Automation

Benefits of Implementing Report Automation Do you want to make your reporting process more efficient? One of the best ways to do this is by using report automation. As well as helping you to avoid the error prone and laborious task of re-typing data into PowerPoint, report automation is also incredibly effective at saving hours, […]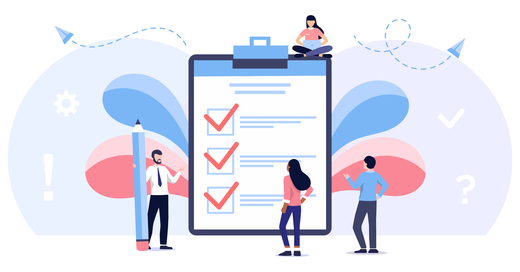 3 Reasons why your company should implement dashboards

3 Reasons Why Your Company Should Implement Dashboards If your business relies on market research and surveys, have you noticed an increasing demand for greater interactivity with survey results? Are your stakeholders or even clients requesting secure and instant access to data that normally would be conveyed in traditional static reports? An online dashboard is […]
Export to PowerPoint Feature – Dundas Bi

Export to PowerPoint Feature – Dundas Bi Jeff Hainsworth, from Dundas BI, explores Enterprise Cloud's export to PowerPoint functionality from within their platform! This innovation means you can now generate editable PowerPoint charts/ Excel reports, as well as Google Slides and sheets documents from your online dashboards! Enterprise Cloud is a cloud-based report and […]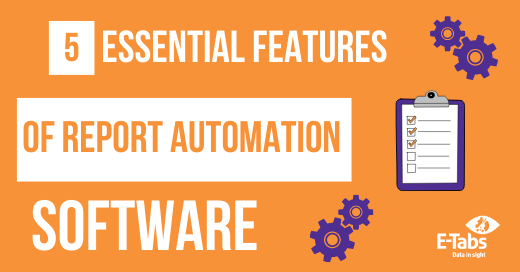 Essential features of report automation software

Essential features of report automation software According to the GRIT Supplier Benchmarking Report, most data, analytics, and technology providers of all sizes believe that automation does or will play a key role in charting and infographics. And with technology developing faster than ever, businesses are compelled to keep up with the latest innovations just to […]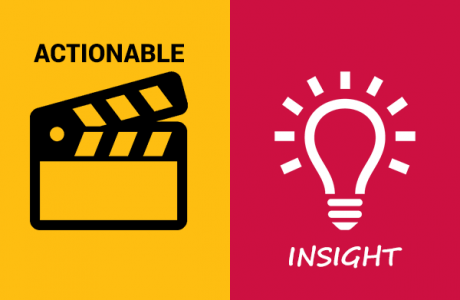 More Actionable Insight

More actionable insight My client is demanding more actionable insight, but there are only eight hours in the day! Having attended a raft of market research conferences recently, many of the same topics were presented in papers (albeit in a different language perhaps!). However, every conference had several papers on the need to generate actionable […]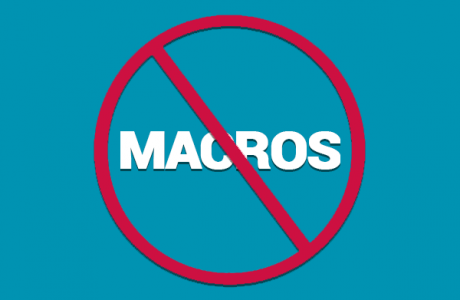 Macro In Limbo

Macro In Limbo Report automation in market research can come in a number of different forms, with the use of macros being one of them. However there are a number of limitations that may not be always be considered. Having spoken to many different prospects over the years, some already have some sort of report […]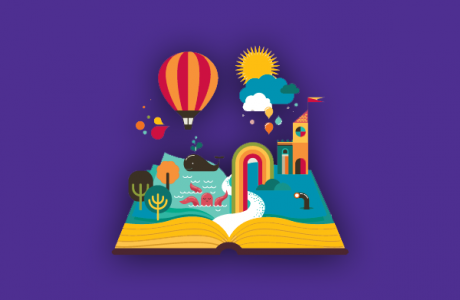 Finding The Time To Tell More Successful Stories

"Without data, you're just another person with an opinion" I saw this quote from the data scientist W.Edwards Deming in a LinkedIn post recently, This quote really got me thinking about the whole topic of research and the ability to find a project's key insights. At the core of every research project is the need to find the […]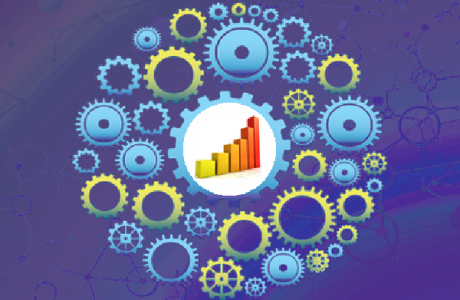 To Automate or Not To Automate? That is the question…

To Automate or Not To Automate? That Is The Question… Through recent prospect conversations I've had, it was suggested to me that report automation is just for the 'big boys' of market research i.e the large global research agencies – is that a true evaluation? Russ Budden, E-Tabs Client Consultant discusses… It's fair to say […]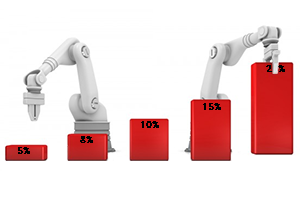 5 Essential Features of Chart Automation Software

5 Essential Features of Chart Automation Software With technology developing faster than ever before, businesses are compelled to keep up with the latest innovations just to remain competitive. The Market Research industry is no exception. In today's high-pressure marketplace, clients are demanding faster turnaround on projects and will not tolerate errors or late deliverables. The […]